Financially Strong at Sound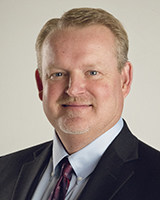 I imagine many of you have followed the recent news about the banking industry and have growing concerns about the stability of the economy. I want to reassure you that Sound Credit Union remains financially strong.
As a credit union, we are regulated by the National Credit Union Administration (NCUA) and the Washington State Department of Financial Institutions (WA DFI). On an annual basis these regulators conduct a safety and soundness audit to ensure we are compliant with all regulations. In addition, Sound adheres to NCUA risk-based capital requirements. This means we're very limited to what types of assets we can invest in. Sound takes appropriate measures to ensure our investment portfolio is comprised of investments and securities with a low degree of default risk and price risk due to changes in interest rates.
As a member of Sound, your funds are secure. The National Credit Union Share Insurance Fund (NCUSIF) insures your account to at least $250,000. The NCUSIF has the backing of the full faith and credit of the federal government. It is important to know that credit union members have never lost a penny of savings at a federally insured credit union.
On behalf of our team at Sound, we are here for you. If you have more questions about your deposits or you're experiencing a financial hardship, please don't hesitate to contact us. We are here to help provide solutions through all waves of life.
Sincerely,
Don Clark, Jr.
President/CEO
---