Home Equity Loans WA
Put the equity in your home to work (or play) for you.
Home Equity Loans WA
Put the equity in your home to work (or play) for you.
Use your equity to fix up your fixer upper, cover major expenses, or consolidate debt.
Flexible Options
Get one lump sum or borrow what you need as you need it.
Flexible Terms
Up to 15 years on a Home Equity Loan.
No Upfront Fees
No application fees, processing fees, or closing costs.
Lower Interest Rate
On average, home equity loans offer lower rates than personal loans, student loans, or credit cards.
Easy Access to Funds
Access your line of credit with your Equity credit card or an online balance transfer.
Potential Tax Savings
Interest paid on your home equity loan may be tax deductible.1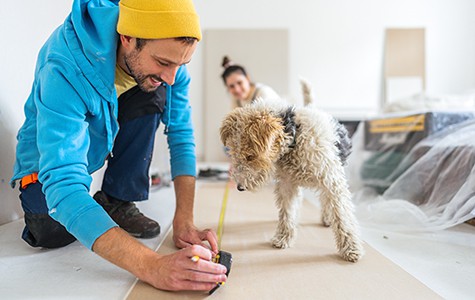 Money to fix up your fixer upper. Low-rate HELOCs.
You're right where you're meant to be. Make it perfect with a home equity line of credit.
GET STARTED
Find your home equity loan.
Open your home equity loan in a few steps.
1. Apply for your loan
Submit your application online or in a branch and find out what rate you qualify for.
2. Submit documents and get an appraisal
To process the loan, we'll need proof of income and property details. We'll also send an appraiser out to your home.
3. Get your funds
Once approved, you can access your funds from your Sound account, via online balance transfer, or with an Equity credit card.
---
Express Mortgages
Refinance your existing home with no closing costs and get on the road to a mortgage-free life. If you have good equity in your home and hate paying a mortgage every month, this is for you. Available terms include 5, 7, 10, 12, or 15 years.
Discounts for Green Purchases
Card Controls
Misplace your Equity card? Instantly lock your card and turn it back on using Card Controls, available in the Sound mobile app.
Learn about our mobile app »