Auto Loans Washington
New, used, fueled or electric. Great rates for pretty much every car, but the flying kind.
---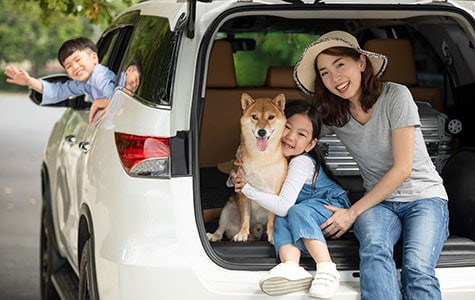 Refi your auto loan. Get 2% cash back!
You'll get a great rate, and 2% of the loan amount back in cash!
Learn More
Find the car you want, close to home.
Search, shop & finance from home
Find your perfect car, SUV, RV, boat or personal watercraft from your own couch. AutoSMART lets you research vehicles, shop local dealers online, even apply for Sound financing in one spot.
Shop on-site at participating dealerships
Have a favorite dealer? Expect our PLUS Dealers to provide you with transparency, confidence and a stress-free car-buying experience.
"Sound Credit Union refinanced my car loan when I had doubts anyone else would… I am a life time customer. Thank you Sound Credit Union!"
Lisa E, Tacoma
Protect Your Loan
We can't predict what will happen, but we can protect ourselves if it does. Sound offers both GAP and Extended Warranty Protection on all of our recreational vehicle loans, meaning if your vehicle breaks down, is totaled, or is stolen you'll be covered.
---
Curious if Sound can save you money?
If you have an auto loan with a different lender, use our easy comparison tool to see if Sound can offer you a lower payment or more favorable terms. It's one of our favorite things to do!
Auto Advantage
Our auto loan alternative, the Auto Advantage program offers 30-40% lower payments and all the flexibility of leasing a car.
Equity Auto Loans
Use the equity you have in your automobile to get the cash you need. Sound can finance up to 150% of the value of your vehicle, if credit qualifies. That's money you can use for debt consolidation, tax and title costs, or even a vacation—all at a fixed rate.